ITSM Maturity Assessment
The ITSM maturity assessment provides you with an independent perspective on the effectiveness of your IT Service Management capability.
Creating Value through Services
IT Service Management is an integrated approach to managing IT, which aligns IT plans and activities to business objectives. This results in the creation of business value and a greater overall Return-on-Investment.
The maturity of IT Service Management indicates the degree to which ITSM best-practices are adopted within a particular department.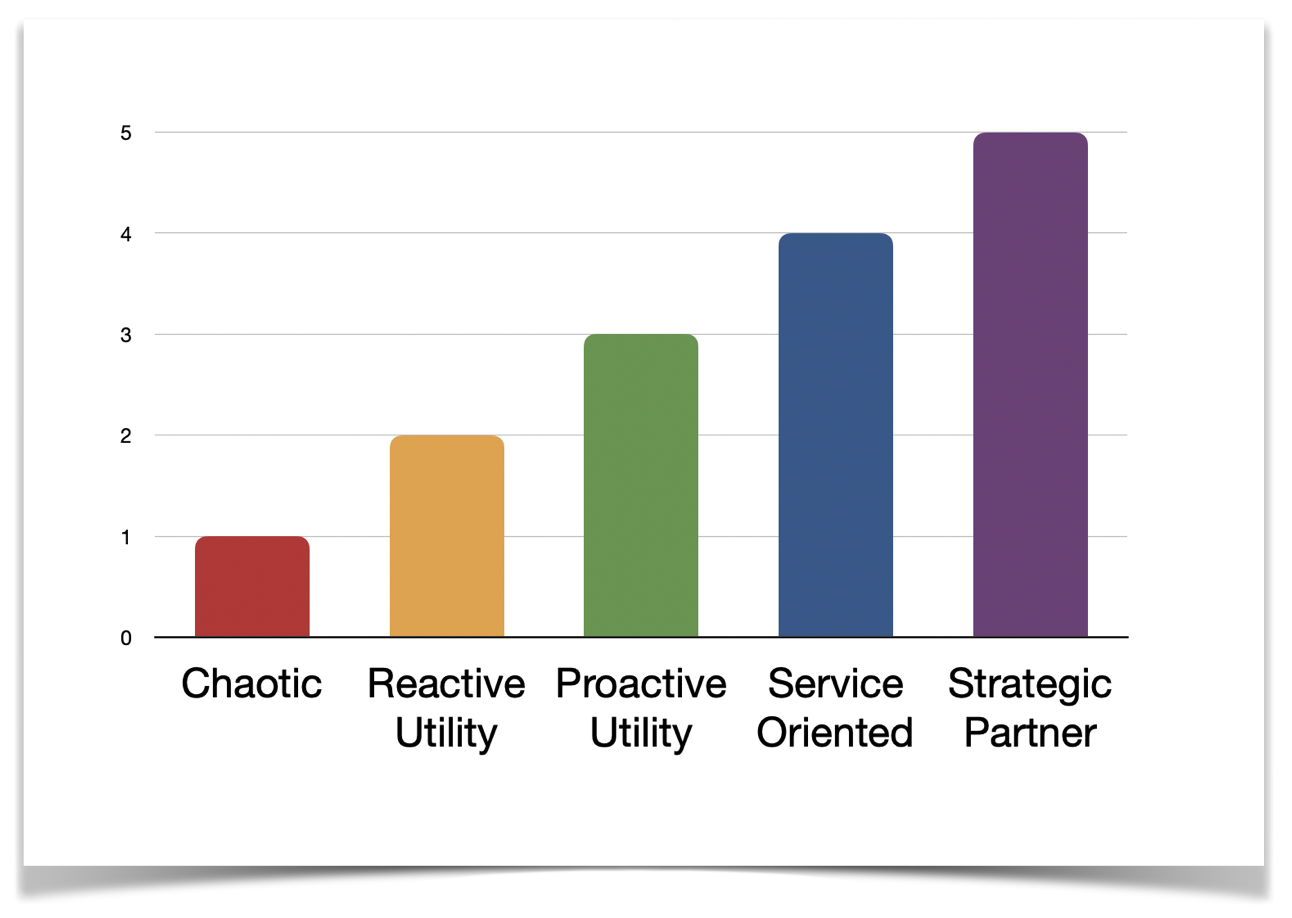 Your IT Department can typically be classified into one of the following archetypes:
Chaotic Archetype, is characterised by superhero culture, wasteful expenditure, and high levels of disruption to the customer.
Reactive Utility Archetype is characterised by a higher level of management control, with a reduction in outages, costs and increase in customer satisfaction.
Proactive Utility Archetype is characterised by an increased focus on prevention, planning and improvement.
Service Oriented Archetype indicates a focus on delivering services instead of managing technology, and significant gains in cost-avoidance.
Value Partner Archetype indicates a transformed, Strategic Partner to the business, contributing to innovation and growth.
This assessment will examine your process from several perspectives:
Leadership
Culture
Expertise
Governance
Process Capability
Process Integration
Quality Control
Communication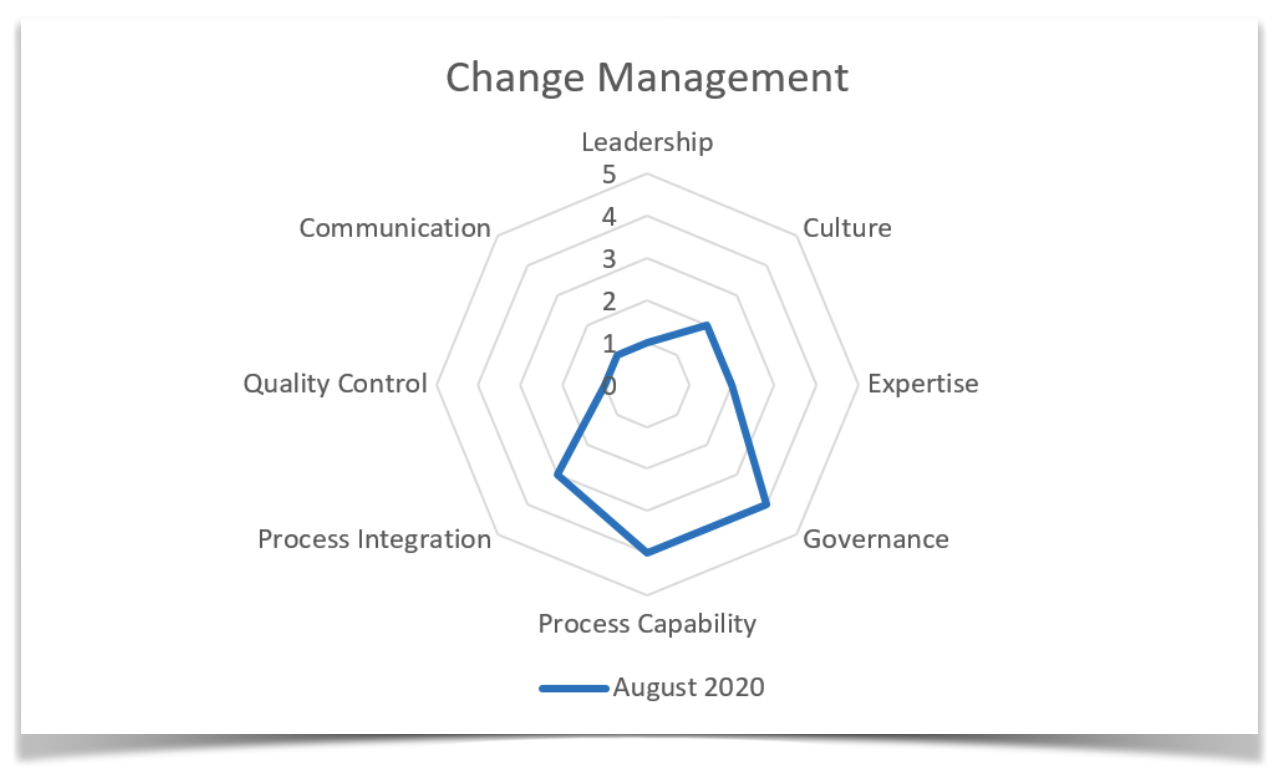 Report & Improvement Plan
Once we have completed our assessment interviews and surveys, we analyse the results and produce a comprehensive report with our observations and findings.
Our report will include a prioritised list of proposed improvements which may be included in your overall Service Improvement Plan.
It will also highlight where further investment is required.